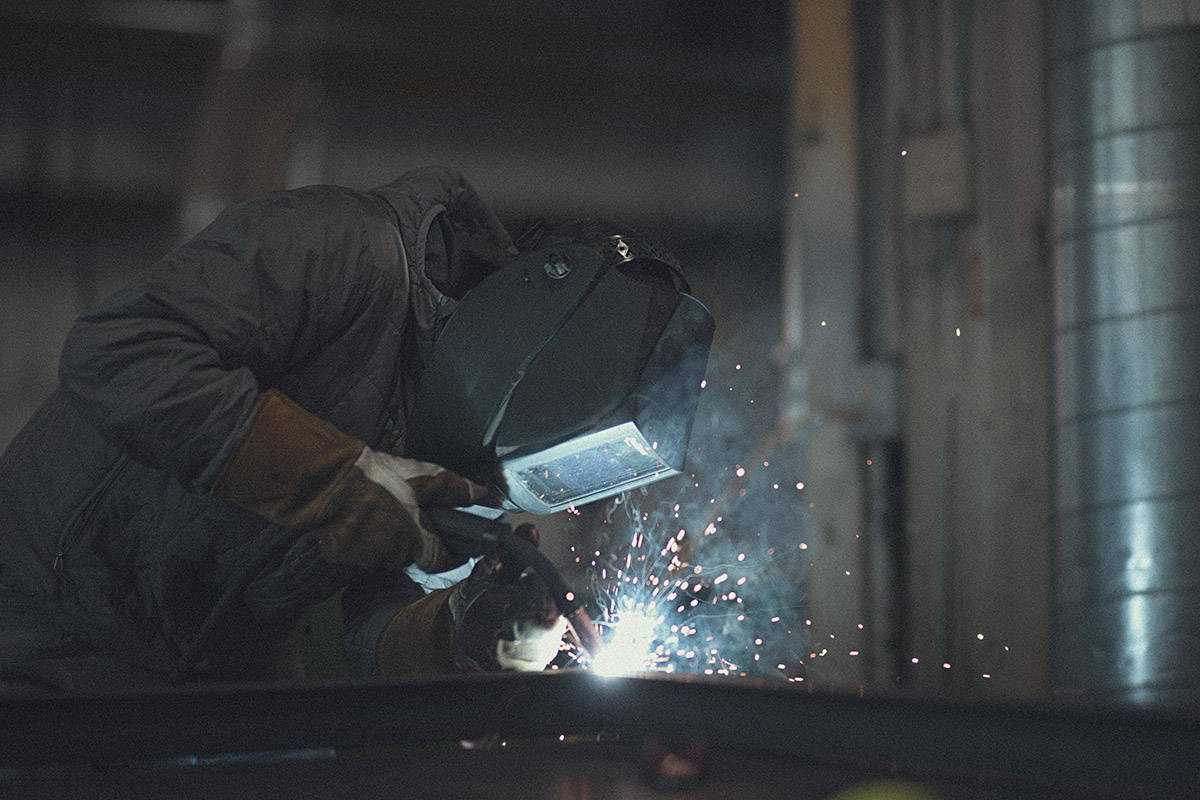 Located in the heart of Cleveland, Ohio, we spend our time making modern furniture, thoughtfully designed using a mix of materials and built for the long haul. We enjoying working alongside architects + designers on larger commercial projects as well as accept residential commissions to make a statement in your home.
We will soon be developing our own furniture collection offered more affordably but with the same quality you'd expect from our handcrafted commissions. Check out our portfolio to see some of our past work!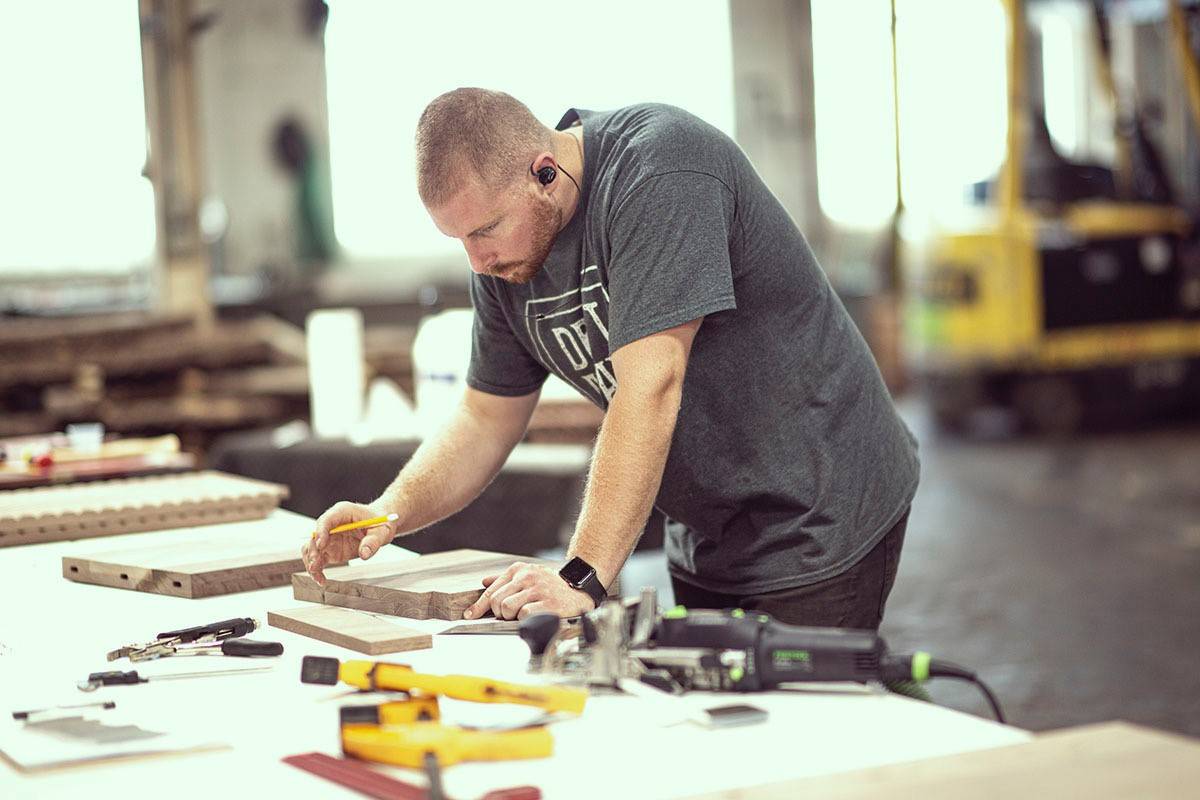 Offices, hospitality and restaurant settings are reshaped by the addition of the organic materials we work with on a daily basis. When we say custom, we mean it. By working with us you'll be able to maximize storage in spaces you never thought possible and/or attain a design not available in stores.
We've taken our experience from furniture making and translated the "devil is in the detail" approach to more cabinetry/millwork focused projects. If you are building out a new space or updating an old one, give us a call to talk shop!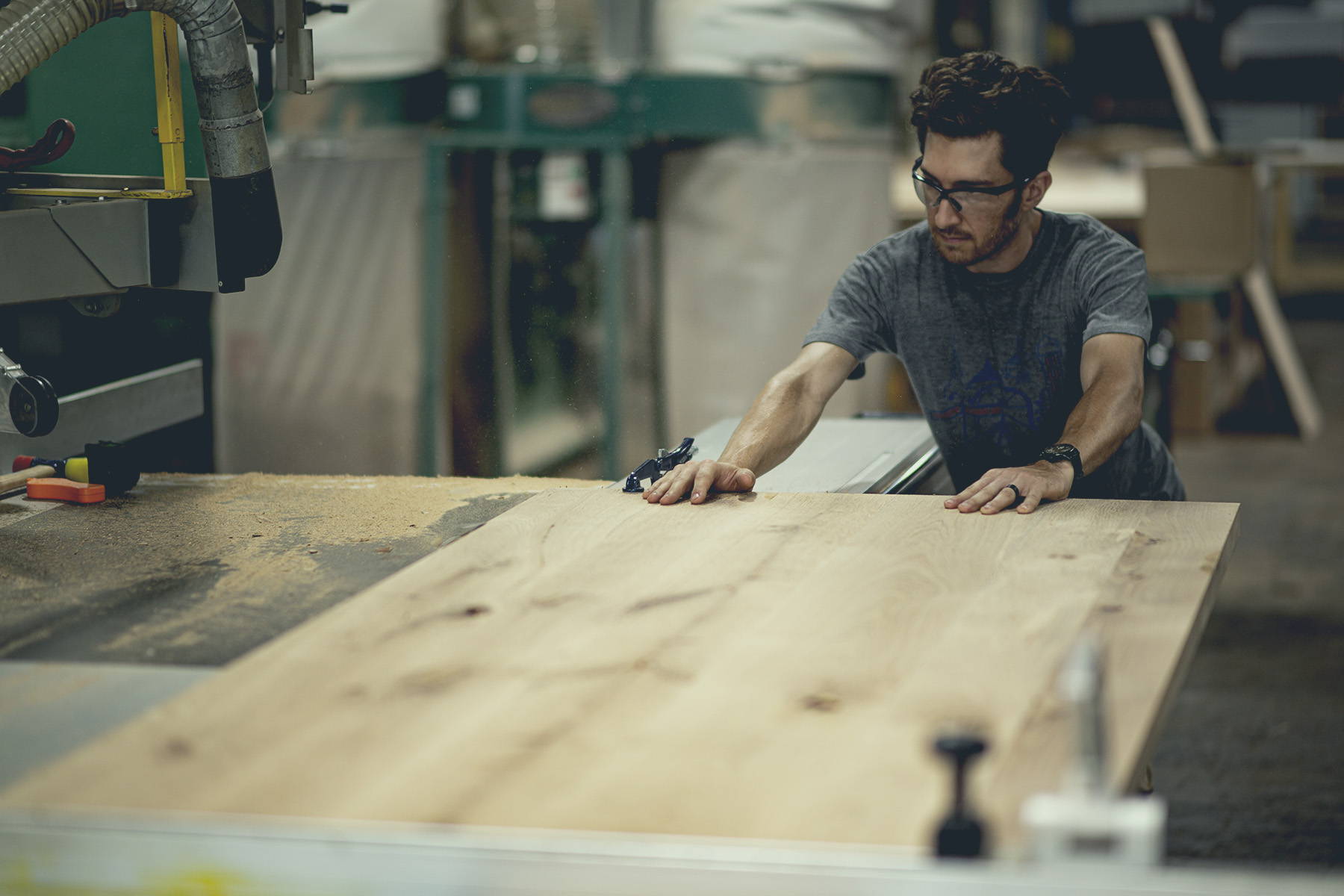 In addition to furniture, we offer finished & unfinished tabletop production services. Whether you're a fellow shop interested in outsourcing panel production or a restaurant/business owner looking for quality tabletops, we have a competitive range of options for you.
Our shop is optimized for efficient solid wood panel production, utilizing various methods & machinery to ensure quality remains the top priority. Please see our panel price sheet for more info and do not hesitate to reach out with any questions you may have!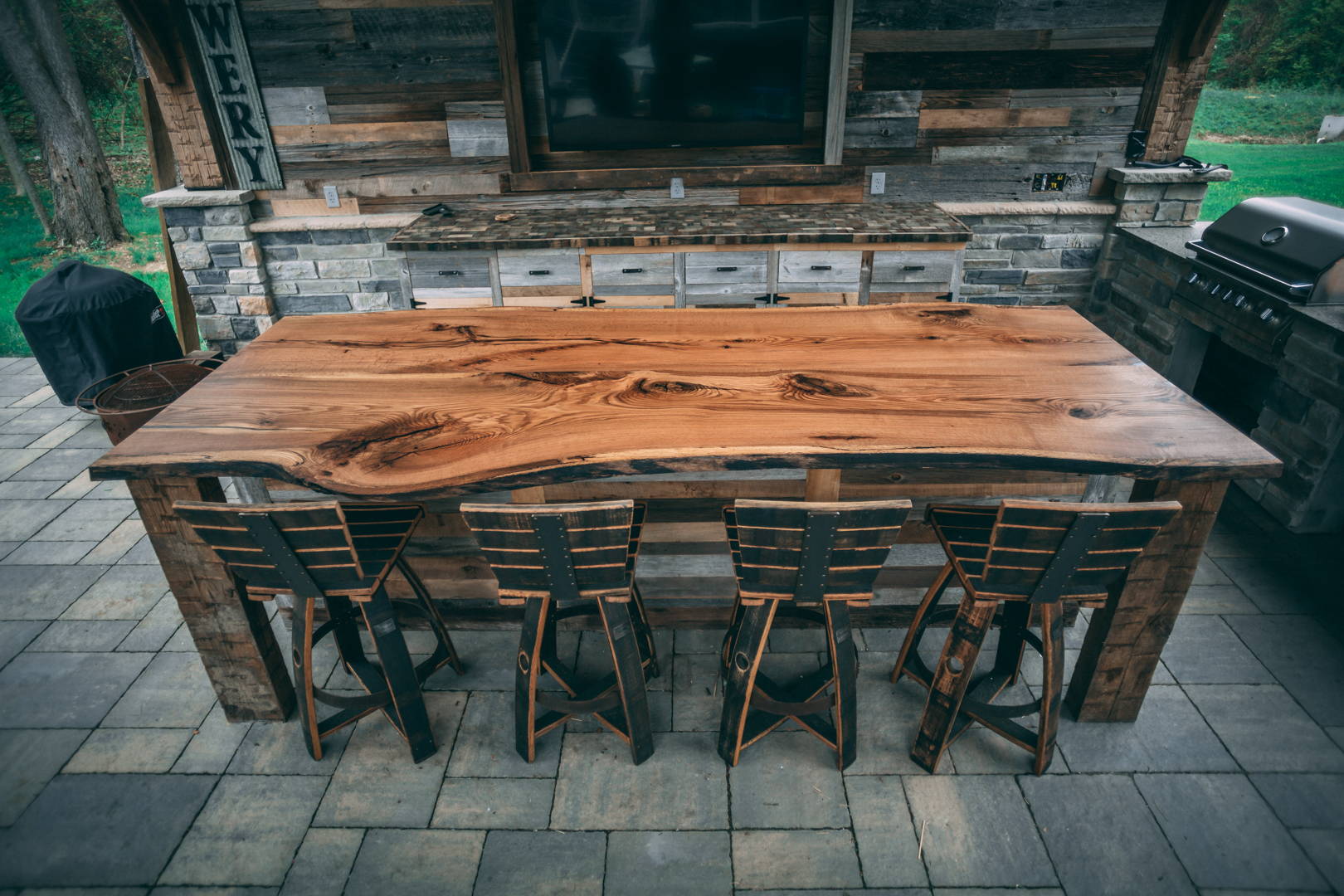 We are pleased to announce that we now offer kiln dried slabs through our online slab store. Each slab is surfaced & sanded to 120 grit prior to hitting the shelves. We source locally green (undried) slabs and stack them in our yard to air dry. After 3-6 months (longer if possible) of drying outside the slabs head into our kiln for another 2-3 weeks of drying in a temperature controlled vacuum chamber.
The care we take throughout the drying process ensures that the end results are flat, properly dried, one-of-a-kind slabs that are ready for your next project or statement piece! Check out our virtual showroom for the grain that'll twist your brain!
New Customer?
Bulk orders of $2,500+ will automatically receive a 10% discount on the entire order.
We work with sawmills native to our region that supply premium hardwood slabs. We purchase slabs fresh off the mill, otherwise known as "green" slabs, that await the drying process.
The slabs are stickered & stacked in our yard to air dry for a period of time, ultimately reaching 30% MC (moisture content). Once air dried, they are loaded into the kiln for a few weeks and exit at 6-9% MC on average, ready for interior-use.
Preparing slabs for finished work can be a bear (we know from experience) so we put our machinery to work to do the heavy lifting for you.
Our 6'x12' CNC machine, 40" planer and 52" widebelt sander are at the core of the machines we use to get the job done so slabs are more manageable once you get them back to your shop. Check out our inventory and see for yourself!

Interested in a finished piece? We got you! If you are another maker simply outsourcing epoxy work or book matching or an end customer looking for your next custom table we are here to serve.
Additionally, we are developing our own steel base designs that pair nicely with slab tables so please contact us for estimates on additional work needed and check back regularly for updates!
There is no related products to display.
keep up with design + build
Located in the heart of Cleveland!
Address: 2020 Lakeside Ave E
Cleveland, Ohio 44114
Hours: By appointment only
Phone: (216) 862-1801
Email: info@lane17.com
You are in advanced mode.
You can turn it off in left sidebar. To use advanced options, you will need to enter your own Google Maps API Key.
Get Google API Key